The man who sends me gifts (2017)



I received an e-mail from a man I didn't know, asking me for my address to send me something by ordinary mail. During the following three years J. kept sending me presents to my address, and later frequent telephone messages. I didn't know anything about him but his name and that the sender was from Madrid.


As a response to his increasing invasion, I invited him to my place and offered him to stay there for 24 hours without the possibility to get out. During that day I observed all his steps with three hidden cameras.

J and I have never met.
The neighbors (2013)
On the basis of the relationship that binds me to my next building neighbors (denoted by Stanley Milgram as the relationship of "Familiar Strangers") I start a game of mutual and consented voyeurism that allows me to approach them without making a real relationship.


Self-published zine
15 x 21 cm
28 pages
Inkjet printed
Published in 2013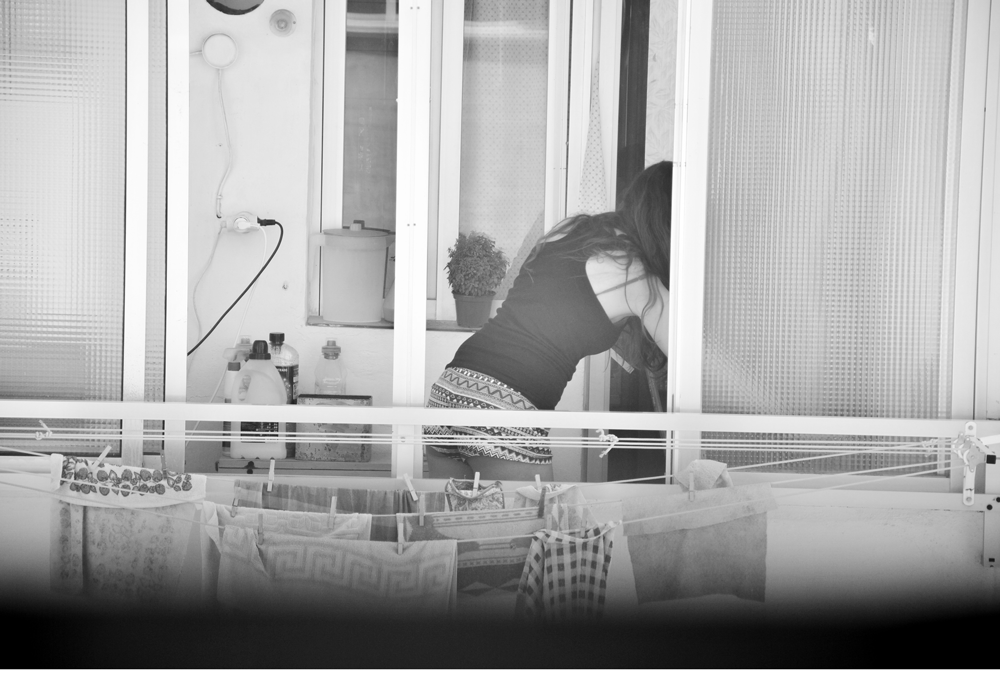 Anna's bag (2012)


The emergence of social networkings helped to blur the boundaries between public and private, prompting the game to watch and be seen, to show and project our life as we want it to be perceived by the other.

The virtual sphere serves as a background to explore the intricacies of self and other, public and private, trust and violation.

Anna's bag is a project that narrates the research and approach of a character through the Social networkings from a bag found in the street. Through this game I propose to reflect on the potential of control of the virtual media also on the information we share on the internet as double-edged sword.

Self-published zine | 48 color pages
15 x 21 cm
Inkjet printed
Handsewed
Publised in 2013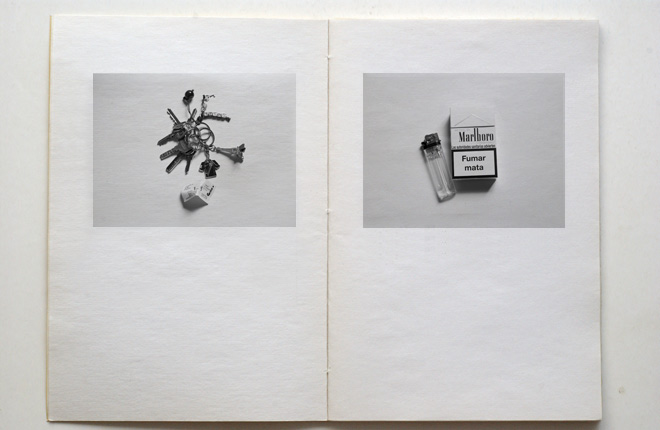 Laboratori (2014)
Laboratori is a photographic project created by nine authors during four days at
Ca l'Isidret
. Born from a desire to work under the concept of laboratorium as a space for research and experimentation, this publication gathers some of the obtained interpretations.
Alessandro Calabrese, Nacho Caravia, Roger Guaus, Reinis Lismani, Aleix Plademunt, Dani Pujalte, Estela Sanchis, Laura Torres Bauzà, Juan Diego Valera
36 pages
35 image in b&w
22,7 cm x 32,6 cm
Offset
300 edition
Published in 2015
ISBN 978-84-941484-3-9
Available on
www.calisidretedicions.cat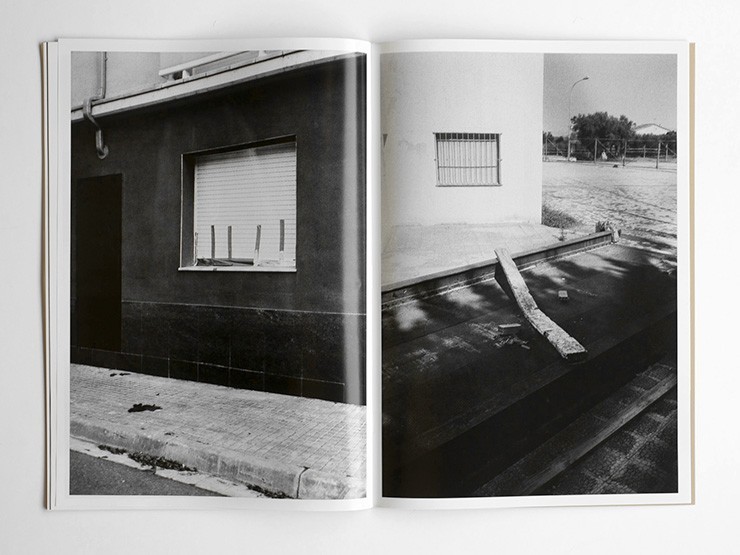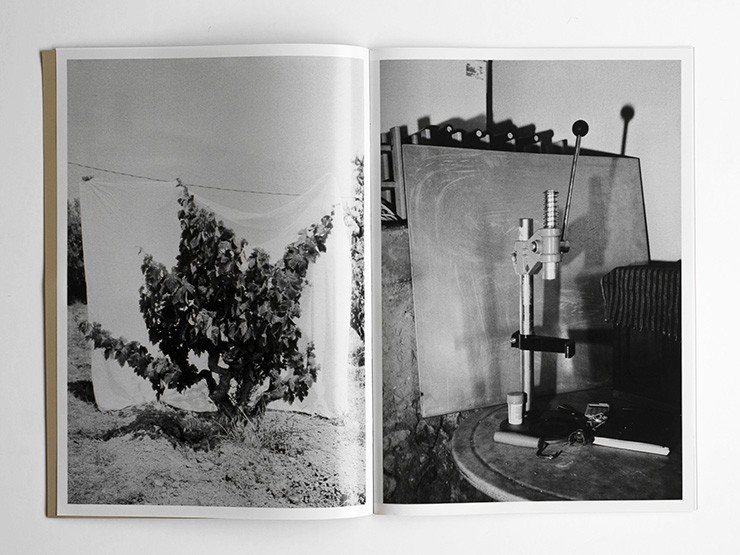 Antipodes (2014)


Curated by Almudena Caso, Jessica Donelan & Elina Gault

Antipodes is a collaborative project that conceptually and physically explores the notion of location. Sixteen contemporary artists at opposite sides of the world, Spain and Australia, have been paired with each other. Through open dialogue, the paired artists discuss ideas such as the effects of location on his or her practice and feeling emotionally at antipodes with society. This resulted in actions such as the exchange of abstract video correspondence, a live simultaneous city walk and public exhibition of artworks in the antipodal country. These action have developed into artworks from each artist's perspective, each linked through medium, concept, content or depiction of site.

Charged with conflicting communication, time zones, culture, holiday seasons and nostalgia, these outcomes of photography, video, sculpture and installation will be exhibited at Conduit Arts and in Spain in mid 2015. This exhibition highlights how location can affect our experience of ones surroundings, culture and place.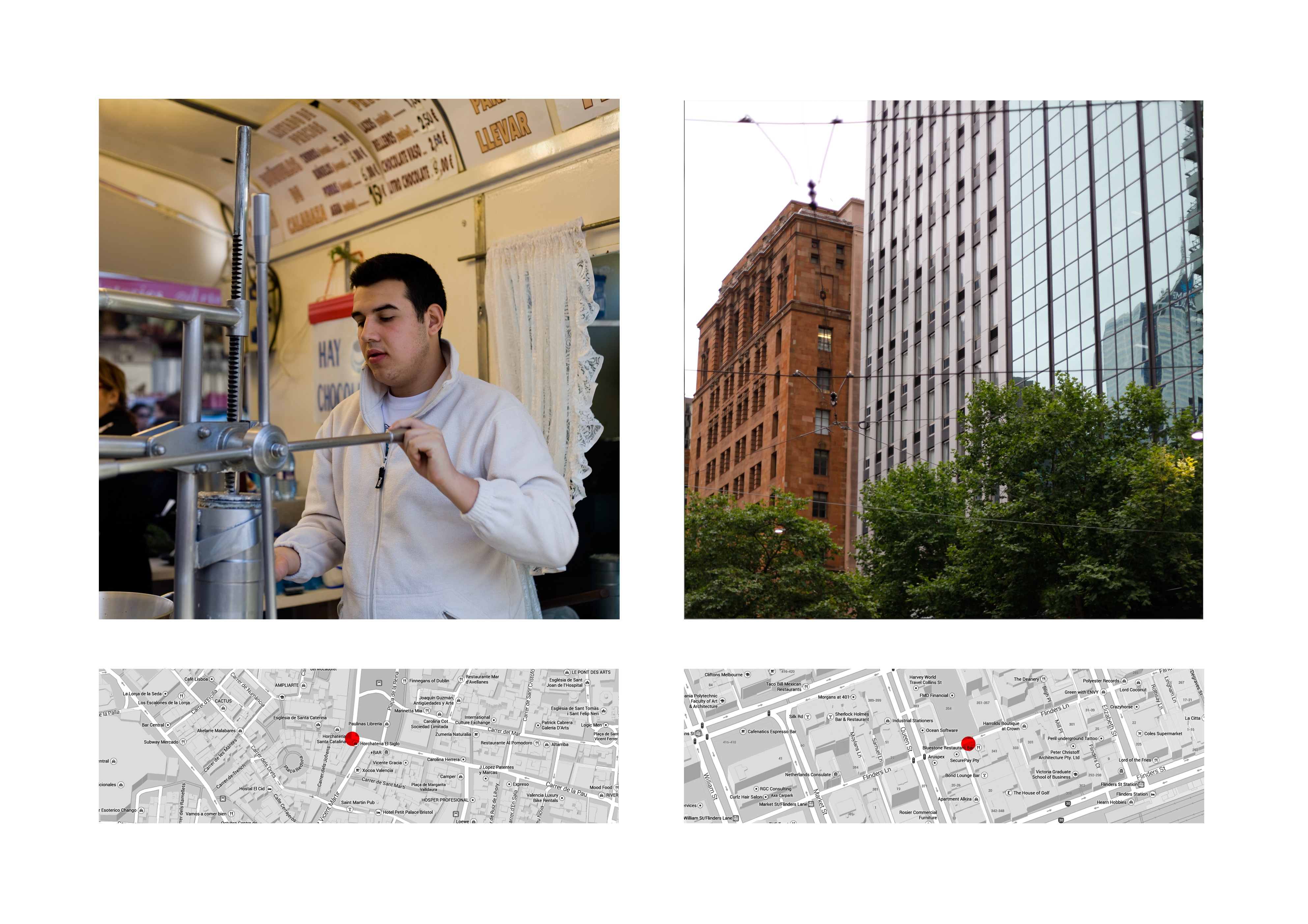 El Arte de la crueldad
Apropiación de la obra "El teatro de la crueldad" de Antonin Artaud
Se ha perdido una idea del arte. Y mientras el arte contemporáneo se limite a resucitar periódicamente el

ready-made

, no será raro que las mayorías se aparten de él, y que el público común busque en el cine, en las series o en los videojuegos satisfacciones violentas, de claras intenciones.

El arte contemporáneo nos han desacostumbrado a esa acción inmediata y violenta que debe tener el arte. A su vez el cine, que nos asesina con imágenes de segunda mano filtradas por una máquina, y que no pueden alcanzar ya nuestra sensibilidad, nos mantiene desde hace décadas en un

embotamiento estéril

, donde parecen zozobrar todas nuestras facultades.

En el período angustioso y catastrófico en que vivimos necesitamos urgentemente un arte que no sea superado por los acontecimientos, que tenga en nosotros un eco profundo, y que domine la inestabilidad de la época.

Nuestra afición a los espectáculos divertidos nos ha hecho olvidar la idea de un arte serio que trastorne todos nuestros preconceptos, que nos inspire en el magnetismo ardiente de sus imágenes, y actúe en nosotros como una terapéutica espiritual de imborrable efecto.

Todo cuanto actúa es una

crueldad

. Con esta idea de una acción extrema llevada a sus últimos límites debe renovarse el arte. El arte debe darnos todo cuanto pueda encontrarse en el amor, en el crimen, en la guerra o en la locura si quiere recobrar su necesidad.

Queremos transformar al arte en una

realidad verosímil

, y que sea para el corazón y los sentidos ese especie de mordedura concreta que acompaña a toda verdadera sensación. Así como nos afectan los sueños, y la realidad afecta los sueños, creemos que las imágenes del pensamiento pueden identificarse con un sueño, que será eficaz si se lo proyecta con violencia precisa. Y el público creerá en los sueños del arte, si los acepta realmente como sueños y no como copia servil de la realidad, si le permiten liberar en él mismo la libertad mágica del sueño, que sólo puede reconocer impregnada de crueldad y terror.

De ahí este recurso a la crueldad y al terror, aunque en una vasta escala, de una amplitud que sondee toda nuestra vitalidad y nos confronte con todas nuestras posibilidades.

Para poder alcanzar la sensibilidad del espectador en todas sus caras, preconizamos una obra relacional, que en vez de transformar el muro blanco y el lugar del espectador en dos mundos cerrados, sin posible comunicación, invite al público a su interacción para completar la obra.

Hablando prácticamente, queremos resucitar una idea de la obra total, donde el Arte recobre del cine, de las series, de los videojuegos y de la vida misma lo que siempre fue suyo. Pues esta separación entre el arte analítico y el mundo plástico nos parece una estupidez. Es imposible separar el cuerpo del espíritu, o los sentidos de la inteligencia, sobre todo en un dominio donde la fatiga sin cesar renovada de los órganos necesita bruscas e intensas sacudidas que reaviven nuestro entendimiento.




Apropiación del texto "El teatro de la crueldad" de Antonin Artaud.
---
info@estelasanchis.com | +34 676794744