Antipodes (2014)


Curated by Almudena Caso, Jessica Donelan & Elina Gault

Antipodes is a collaborative project that conceptually and physically explores the notion of location. Sixteen contemporary artists at opposite sides of the world, Spain and Australia, have been paired with each other. Through open dialogue, the paired artists discuss ideas such as the effects of location on his or her practice and feeling emotionally at antipodes with society. This resulted in actions such as the exchange of abstract video correspondence, a live simultaneous city walk and public exhibition of artworks in the antipodal country. These action have developed into artworks from each artist's perspective, each linked through medium, concept, content or depiction of site.

Charged with conflicting communication, time zones, culture, holiday seasons and nostalgia, these outcomes of photography, video, sculpture and installation will be exhibited at Conduit Arts and in Spain in mid 2015. This exhibition highlights how location can affect our experience of ones surroundings, culture and place.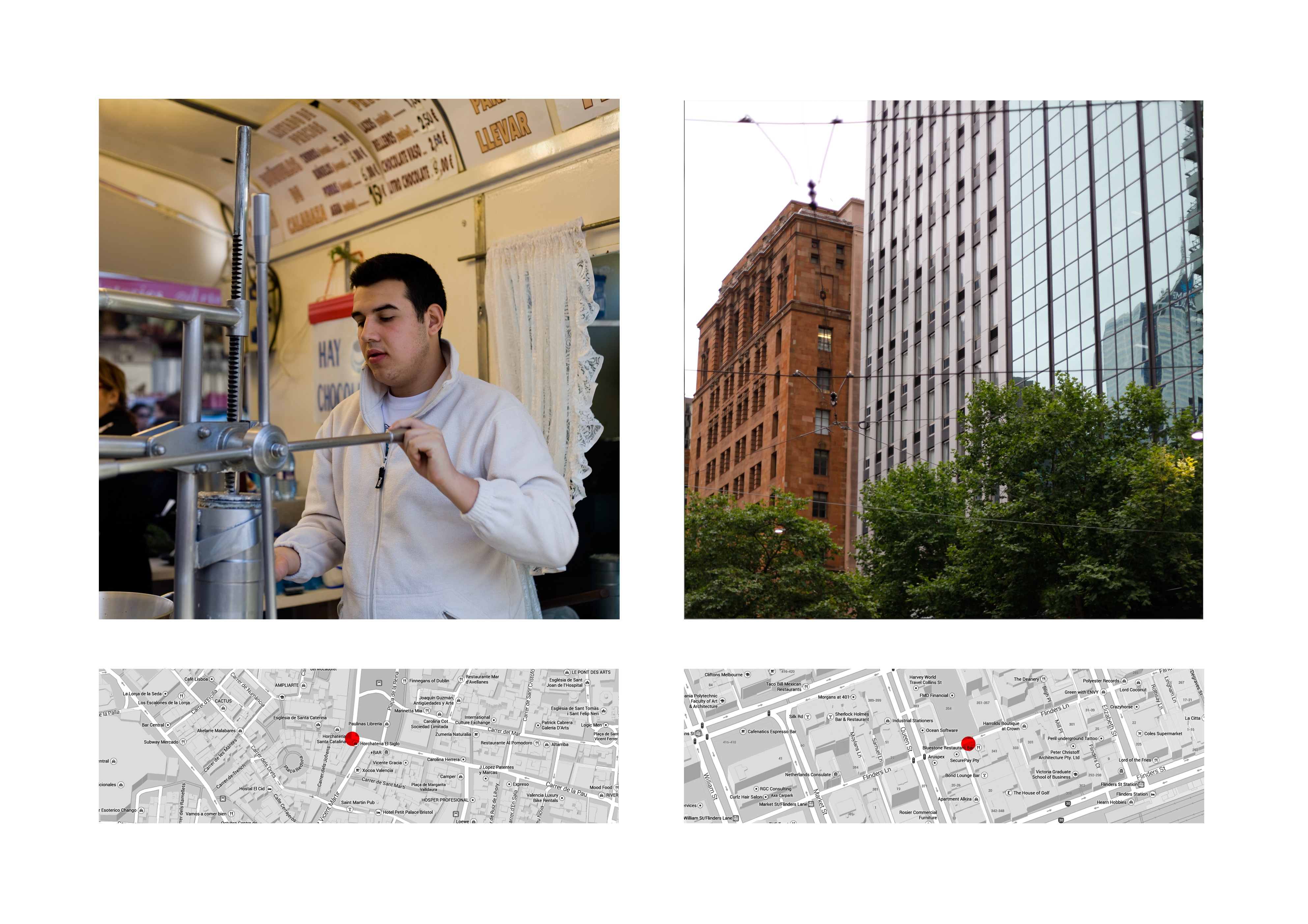 ---
info@estelasanchis.com | +34 676794744